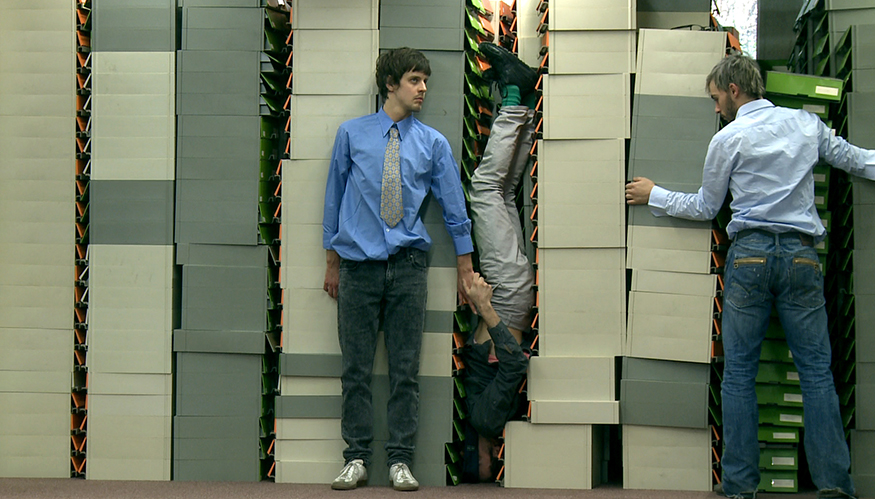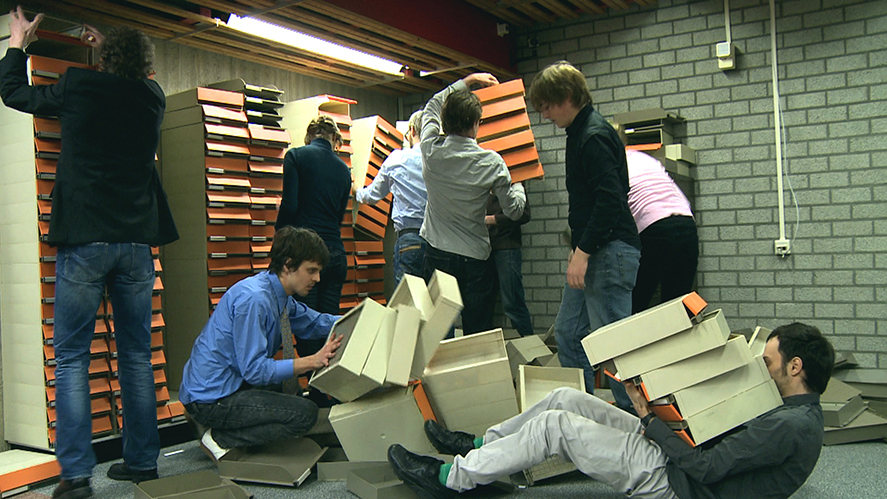 WORKING FRAMES
In non-narrative videos I compose and choreograph theatrical-performative scenes, which play with relationships between bodies, architecture, the space of the frame and their
limits and elasticity (expansion). While setting up human bodies both in architectural space and in the space of the frame as sculptural elements, I stage an existence with its own
logic and rules.
Movements are composed in a specific rhythm and become irrational and possible at the same time. The arrangements of body positions are expressive of, and play with, the inner
conditions of an observer placed in diverse social conditions, spaces and structures. With light irony and poetic methods. I play with a subject through staged scenarios. There's
a questioning of who we are and what we do in specific locations.
All the videos are connected to each other in order to create a narrative network, when later set up in multi-channel installations in space at the same time.
Medium: Video installtion
Amount: 5 videos
Duration: loop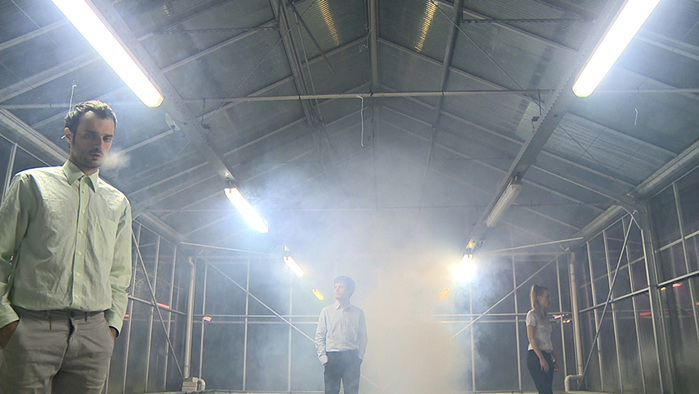 Cast: Roger Sala Reyner / Adriano Wilfert Jensen / Matias Daport Gonzales / Magda Ptasznik / Yurie Umamoto / Nicolas Roses and more
Camera assistants: Christine Maas, Jelena Rosic
Thanks to: Wouter Nijland, The Wall house residency